CancerCare Lottery
One of our most important regular sources of income, the CancerCare Lottery is a fun and easy way to help us raise vital funds so we can keep providing our much needed cancer support services in the local community.
And of course you will give yourself a chance of winning our 1st prize of £500, 2nd prize of £50 or one of five 3rd prizes of £10.
Plus a chance to win up to £5,000 in our Rollover
The next Rollover Prize Draw, will be on the 30th October 2020
and you could win £2,700!

If it reaches £5,000, then one lucky player will be guaranteed to win that week!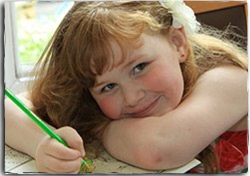 How to Join and Play
You can help CancerCare to support people facing cancer in North Lancashire and South Cumbria by becoming a Lottery Member and paying just £1 per entry, per week. Drawn every Friday.
Join online today
Are you a winner?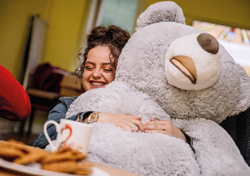 You can see the results of last week's draw here. Or just call the Lottery helpline on 01524 752444.
If you've won, there's no need to claim your prize. We'll automatically send you a cheque.
Last week's winners were updated on the 23rd October 2020
Licensed and regulated by the Gambling Commission. Licence No. 005220. Website: www.gamblingcommission.gov.uk. Promoter: CancerCare (North Lancashire & South Cumbria), Slynedales, Slyne Road, Lancaster. LA2 6ST. Tel: 01524 381820. Responsible Person: Alison Stainthorpe. Must be 16 or Over to Play. Underage Gambling is an Offence. Only £1 per entry, drawn each and every Friday. Charity Registration No. 1120048.
In 2019, £410,733 was raised from ticket sales in our CancerCare Lotteries and seasonal Bumper Draws, with 8.92% spent on prizes, 31.57% on expenses and 59.51% being used to fund the work of CancerCare*. This translated into a fantastic £244,439.
*Based on the Lottery Submissions made by CancerCare to the Gambling Commission, during the 2019 calendar year.

In 2019, the likelihood of winning a prize was, on average, 1 in 1,108 in our regular CancerCare Lotteries and 1 in 1,636 in our seasonal Bumper Draws.

Players in our weekly lotteries and seasonal Bumper Draws are automatically entered into a weekly Rollover draw in which they could win up to £5,000, since our Rollover prize increases by £100 each week it isn't won (when in 2019, the likelihood of winning was, on average, 1 in 396,642) and if it reaches £5,000, then one lucky player will be guaranteed to win that week (when the likelihood of winning reverts to the above weekly lottery and seasonal Bumper Draw averages).

If you have a problem with gambling visit www.begambleaware.org or call the National Gambling Helpline on 0808 8020133